Disclosure: This post may contain affiliate links, meaning we get a commission if you decide to make a purchase through our links, at no cost to you. Please read our disclosure for more info.
Coffee tables are the centre of many living rooms as they serve as the core of the seating arrangement. However, many prefer to go for traditional styles and shapes. Here are some modern coffee table designs you should consider for your home.
A Modern Rectangular Coffee Table
It is hard to go wrong with a traditional rectangular coffee table. This design has survived decades of evolving trends and remains fashionable to date. You can opt for this design if you want something simple to satisfy the minimalist in you. A rectangular coffee table is also great if you are going for a modern look for your living room.
A Chic Round Coffee Table
You can finish the set with a sizeable round coffee table if your chairs have curved edges. If you previously used a square or rectangular table, the difference in shape will give your living room a new chic look.
A Slide Coffee Table with Storage
You can never have enough storage in your home. If you like to keep things on your coffee table, get one with storage. You can easily store your books and random objects in storage. It leaves the tabletop free and clean. This coffee table is one of the few that fit aesthetics and functionality.
A Classic Glass Top Coffee Table
Glass is one of the most popular materials for coffee tables. It is stylish, strong and durable. Tapered glass can last several years before it starts showing signs of age. It is also easy to maintain if you have children or pets running around. You can design the bottom with any material, including glass, wood and metal.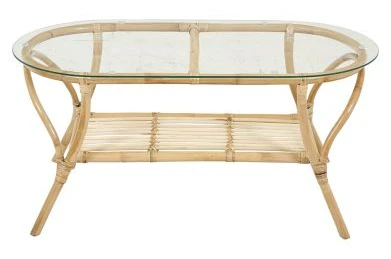 A Nesting Coffee Table
Get two-in-one and use them for more purposes. Nesting coffee tables are big enough to serve their initial purpose but do more. They also contain smaller tables that can be removed and used separately. When not in use, the smaller table can easily fit into the bigger one, saving you space.
An Upholstered Coffee Table
Many modern living rooms feature upholstered coffee tables. These tables are usually made of similar upholstery to that of the chairs. The major benefit of this type of coffee table is that it is soft to the touch. With its softness, you can prevent a hard impact if you knock into it. It is also a great option if you want to match your furniture.
A Lift Top Coffee Table
The modern style is all about using items for diverse purposes. A lift-top coffee table does that. You can raise the table from the coffee table height to the dining table height. With this, you can change the placement and purpose of the table.
Conclusion
Trends move fast in the interior design industry, and furniture is at the centre. One essential piece of furniture you need to consider is the coffee table top. It is an essential part of your living room decor that can shift perceptions about others. You need a suitable coffee table to finish the modern look of your living room.