Disclosure: This post may contain affiliate links, meaning we get a commission if you decide to make a purchase through our links, at no cost to you. Please read our disclosure for more info.
So, Halloween left our houses, Thanksgiving too. It's time to face the winter and prepare your room for Christmas!
As we all know, Christmas décor floods the world from the start of November and left it only in late January. But the winter is a beautiful season itself! If you're not a fan of Christmas-only décor in winter – you're in the right place! We want to introduce you to this list of decorations to change the spirit of our room to a winter one.
As winter is a season when people spend most of the time at home, it's crucial to make it as cozy as possible. First of all – think about your personal associations with winter. Cold, snow, dark, grey sky? You can neutralize all of this! Or emphasize, if you really like it.
Of course, the radical decision of neutralizing the winter effects is to put plenty of plants in your room and turn it into tropics. You are free to go with it, but it's winter after all. And you can use in your place the same things you use for your body.
Knitted Blankets
First of all – knitted blanket. It's a cornerstone of winter coziness. No matter what are you doing – reading, writing your custom term paper, working, or just enjoying the insta-cats. This blanket will warm you and also it will cover your favorite chair or bed as a perfect knitted sweater. Just like you wear!
Great to choose warm light tones and chunky texture, but you go with what makes you feel the best. Also, it's nice if you can knit one yourself.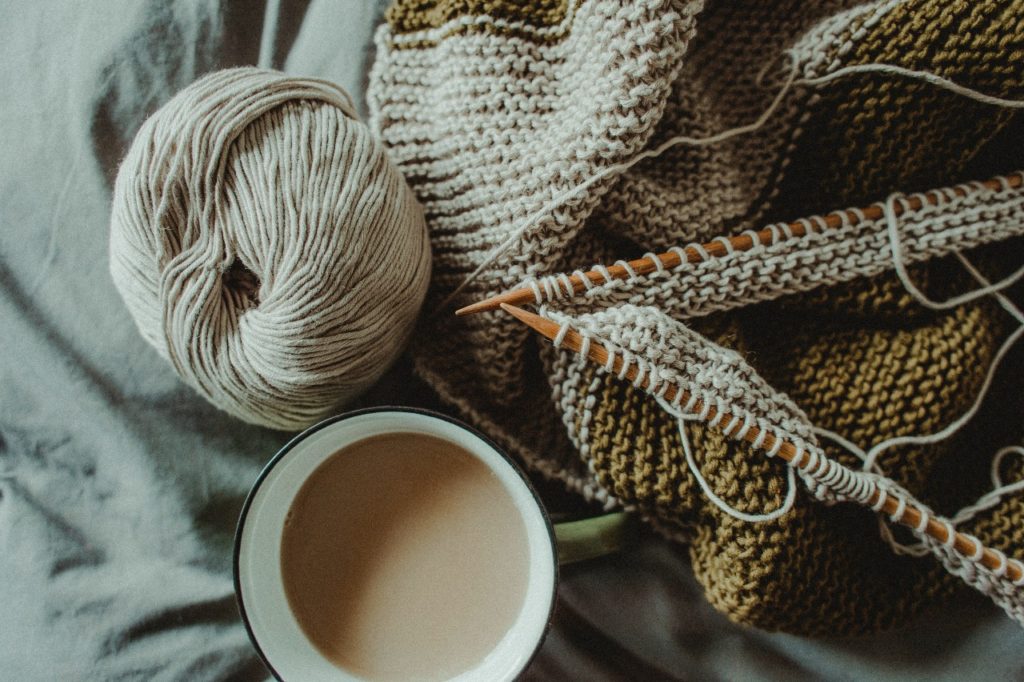 Fairy Lights
What's also makes us feel warm? Our friends and family. And light. You can combine them by using the warm-tone fairy lights with pins for photos. Hang it over your bed or table and add some heart-warming photos of your loved ones (cats are also a good choice).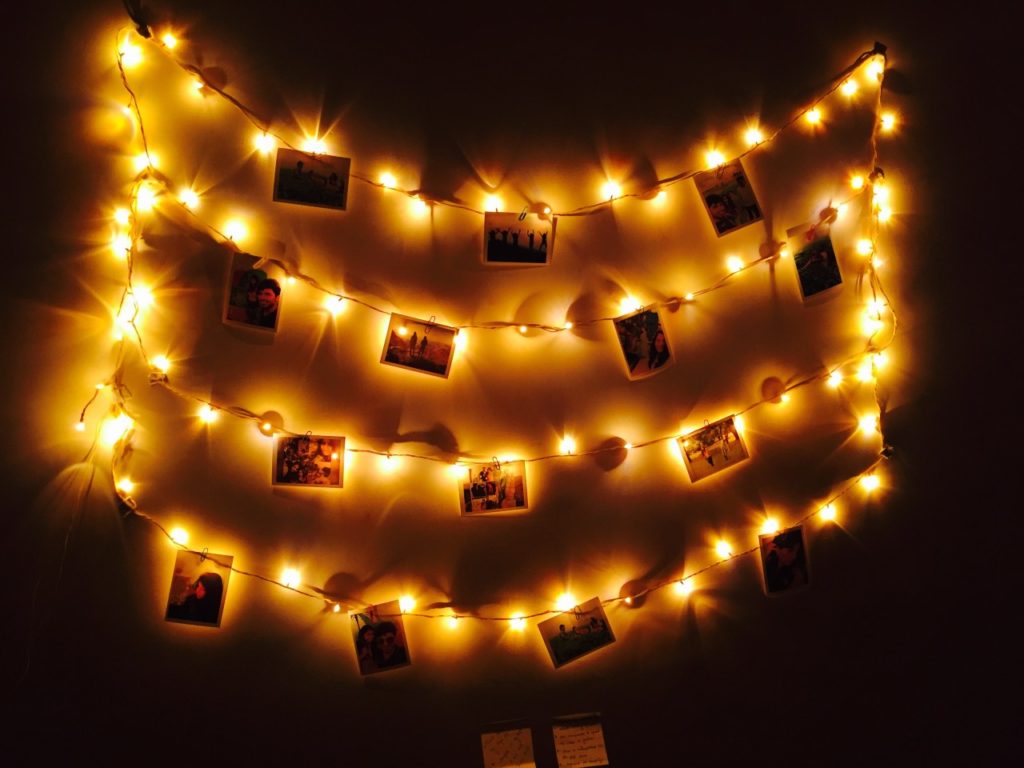 Candles
Speaking of light. As almost no one can afford the real fireplace in a flat, you can use the candles instead. One candle or a long row of them – it's only your choice. You can choose perfumed ones, colored, plain white in a classic candelabra – take what your heart wants and décor allows. Old-fashioned lantern candlesticks can be a great choice too.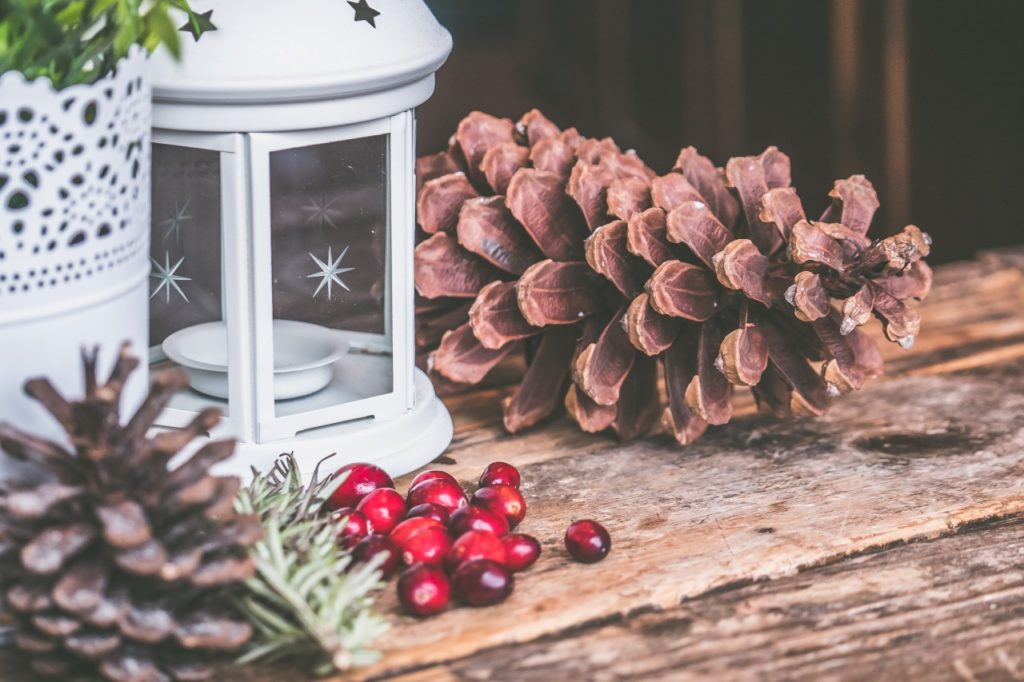 Rugs
Of course, it should be a rug! Floors can be cold, especially in the morning, so it's good to lay a rug under your bed. The classic winter decision is a faux fur rug, but you can go with what you like better.
More Fur!
Faux is preferable. Add warm textile accents to your room. A pile of pillows in thematic pillowcases is a decision. It can be fur pillows to match the rug, some pillows with stitched "winter", "snow", and other related text or image on them.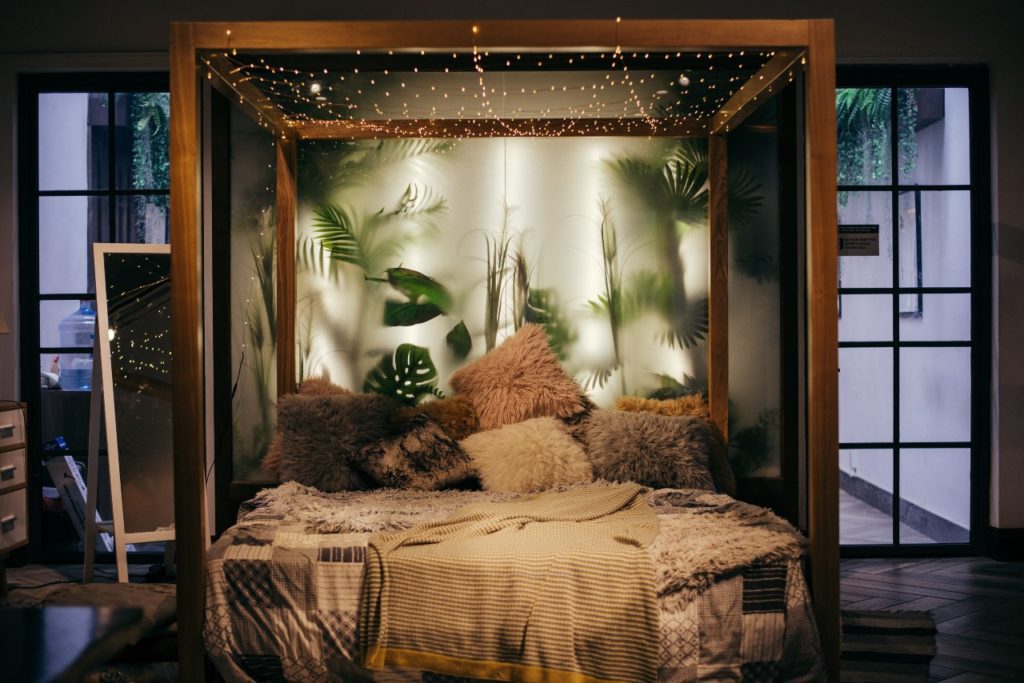 Snow
What about the mystical shine of ice and snow? It makes winter magical. Hang some snowflakes on the places when the light can easily get them and enjoy the delicate shine.
Winter Bedding
It's cold outside and you are comfortably lying in your bed… What a charming feeling. To make it more seasonal-appropriate, choose the special bedding for this time of year. Plain with some cardinals, snowflakes, or all-Christmas – it's just your choice!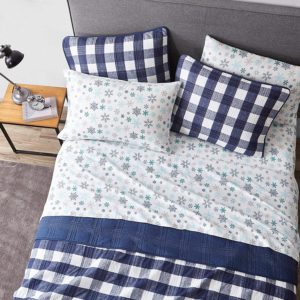 Some more Décor Ideas
We all know the only bright tree in the winter forest is an evergreen one. Add some branches in vases, pinecones, hang the picture of your last winter skiing, put some dried oranges and cinnamon in a jar to make the tender aroma of mulled wine live in your house.
These ideas are only hints for you and we hope you'll implement some of them in life!