Disclosure: This post may contain affiliate links, meaning we get a commission if you decide to make a purchase through our links, at no cost to you. Please read our disclosure for more info.
Having a warm and cozy home during the cold season is paramount. For your home environment to feel comfortable, the ideal temperature is essential. While during summer cooling your house can be a little bit easier with an air conditioner, during the winter months, keeping your entire house warm and cozy can reflect in the high cost of your electricity bill.
Every year, you struggle to make sure that your house is a suitable environment for yours and your family's health and wellbeing. Yet, you might be tired to pay huge amounts of money during the cold season to maintain a warm temperature in your home. Luckily, there are a few things that you can do to prepare your house for the low temperatures while saving money on your heating bill.
Here are the 5 best ways to keep your home warm and cozy this winter when you are on a budget.
1. Fix Your Windows
The biggest enemies of a warm environment during the cold season are the leaks which allow heat loss. All houses have their weak points where there is a temperature exchange happening between the indoor environment and the outside of the building.
One of the most common weak points where your house is wasting heat or cool are your windows. Broken or uninsulated windows lead to heat loss by transferring the temperature from your home in the outside environment. An uninsulated home loses around 35% of heat through the walls and around 25% through its roof. Thus, it means that the rest of 40% of heat loss happens through your doors, windows, and floors. When you are trying to save on your energy bill, your house can not afford to lose that much heat through a broken or uninsulated window.
The best way to find draughts in your house is to use a candle and move it around the edges of your windows to determine whether there is a leak. If your home is prone to heat loss through the windows, seek professional help from awning window operators to ensure your windows will maintain the warm temperature inside and help you save on the energy bill.
Another great and cheap way to reduce window heat loss is to cover your windows with thick curtains. However, keep in mind that during the day, it is wiser to keep your curtains open to let the sunlight enter your home to warm it and prevent the appearance of mold.
2. Insulate Your Roof
Surprising as it may be, 25% of heat is lost through your loft. Naturally, warm air rises causing your home to leak heat through your uninsulated roof. Insulating your roof is one of the most effective ways to reduce heat loss and save money on electricity bills.
When installing loft insulation, you need to consider what exactly you are planning to do with your loft area. Decide whether you plan or not to use the oft as a storage place for your belongings because depending on that, you will be able to decide the right insulating product. For the insulation of your loft or attic, you can choose between mineral wool, sheep wool, or glass fiber insulation. Loft insulation will prevent the air from circulating and the heat will no longer transfer outside of your home.
3. Cover Your Floors With a Rug
Another area of your home where heat loss is happening is your floor. In fact, uninsulated floors account for 10 % of heat loss. First of all, imagine waking up in a cold winter morning and putting your feet on an ice-cold floor as you come out of your bed. A cold floor can not only be very unpleasant but also dangerous for your health.
However, if you haven't insulated your floor up until this moment, when winter is just around the corner, starting to do so might be a really daunting task. Luckily, you have a cheaper and simpler solution that will help you protect your home from losing heat through your floors. Covering your floors with rugs or blankets will help prevent your home leak heat and will keep your feet warm during the cold season.
4. Insulate Your Entire House
Insulating your entire house might sound like an expensive and overwhelming process. Indeed, you may have to pay a little bit more to get your house insulated by professionals but in time, your investment will certainly pay off. Your home will be protected from leaking heat and you will be able to notice a significant reduction in the costs of your heating bills.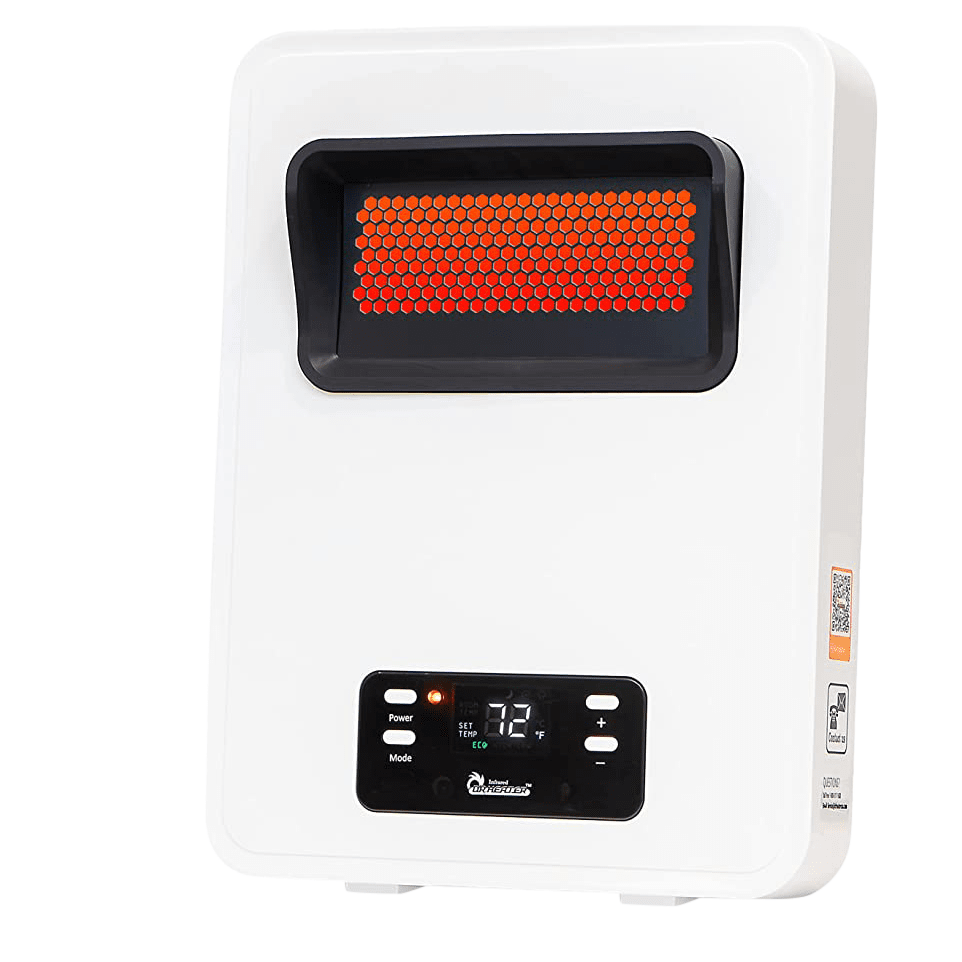 5. Install a Fireplace
There is probably nothing dreamier than spending the cold winter nights in front of a fireplace together with your loved ones while enjoying a cup of hot tea. Not only that a fireplace is a fashionable house feature that will give your home a sense of elegance and style but it is also a great cost-effective way to keep it warm.
Wood fireplaces are all classic and stylish but they can significantly impact our environment and planet. Luckily, you can choose a gas fireplace which is not only a cost-efficient but also an eco-friendly way of warming your home.
However, although it may feel amazing to sit in your favorite chair in front of the fireplace, it may actually absorb heat and reduce the warm air that could be warming your house. Thus, you need to move your sofa or chair away from the fireplace to allow the warm air circulate and warm your home.
Keeping your house warm and comfortable during winter when your home is losing heat can be very expensive. Your heating system does its best to warm your home environment and maintain the ideal temperature. However, if your windows, roof, or floors are leaking heat, you will have to keep your heating system on the entire period of the cold season. All these tips will help you have a warm and cozy home while keeping your heating costs down in the cold season.