Disclosure: This post may contain affiliate links, meaning we get a commission if you decide to make a purchase through our links, at no cost to you. Please read our disclosure for more info.
Outdoor living spaces are important areas, and you need to be careful as you decorate them. People who love wall-to-wall carpeting are always uncomfortable in their outdoor spaces. Reason? They want something to cover the ground. The area rug works as a great choice when it comes to covering outdoor living spaces.
One major reason why people opt for outdoor rugs is that they are easy to clean. Taking them off and washing them doesn't require much effort. Hence, they are low-maintenance products that people can easily switch with a new one when they start to get bored.
However, if you are decorating the outdoor space for the first time, you will be confused while buying the area rug. There would be so many choices in front of you that choosing the right one would appear tough. This article will let you in on all the dos and don'ts while buying an area rug for your outdoor space.
Things To Do
1. Connect It With The Furniture
One major rule you should remember while choosing an outdoor rug is to be aware of the sizes! If you select a too-small rug, it will appear a bit odd. Instead, you must ensure that the furniture connects with the rug.
For that, you have to select the area rug size that would extend towards the furniture. Some parts of the pieces of furniture should be on top of the rug. If you have sizeable furniture pieces, doing this won't be a problem. However, in case you have smaller pieces, make sure that at least some parts of them are above the rug.
Doing this will make the outer area appear like a complete unit. It would look put-together. To find the right kind of size, you can check the villa collection rugs and select the one that suits your outer space.
2. Cover The Areas Where People Walk
Now, that's a great tip. Areas with the heaviest traffic should be covered with bright-colored rugs. This way, they will appear stylish and trendy.
However, while covering high-traffic areas, you must choose the right size rugs. Suppose you are walking on a rug and one of your feet is on the rug while the other one wanders on the bare ground! It would feel awkward, won't it?
3. Experiment With The Patterns
Rugs come with various pattern options. If you opt for a boring one, there won't really be much of a difference in the before and after situation of your outdoor living space. Hence, you should rather experiment with the patterns and choose the one that stands out in the outer sitting set-up you are creating.
Things to Avoid
Here are certain mistakes you should avoid while placing area rugs in outdoor living spaces:
1. Avoid Being Too Loud
If the outdoor furniture you have chosen is quite bright in color, you should avoid opting for a vibrant-colored rug. You cant be flashy while decorating the outer portion of the house. Rather, the right technique is to go for a mix-and-match.
If the rug and furniture are both light-colored, things will appear boring! This is why you just need to be a little mindful while selecting the colors and shades of things you put outside.
2. Don't Leave Them On Their Own
No matter how sturdy the material used in making the rug you have chosen, you simply can't leave it on its own. Outdoor rugs tend to go through varied kinds of treatments. To make yours long-lasting, you need to take good care of it.
Cleaning the rug daily and washing it once a month is a great way to keep it durable. However, while deep cleaning the rug, you need to follow the instructions given by the seller. Different rugs are made of different kinds of material; therefore, they may require a specific cleaning method.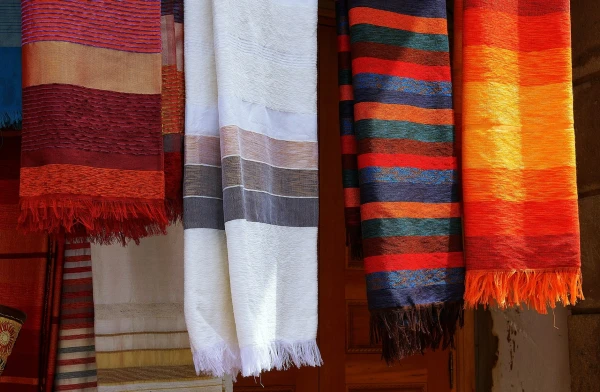 3. Keep Your Rug Away From Danger
While laying an outdoor rug, it is important to ensure it's away from where it's most likely in danger. This means you shouldn't lay your rug close to any place where your kids play or the car parks.
Outdoor space is, obviously, for varied kinds of activities. You can't really put your rug where these happen. If you want it to last longer, be mindful of creating a separate sitting space in your home's outdoor space.
Revamp Your Outer Living Space Now
It is a great idea to choose an outdoor rug and place it where you want to create a sitting set-up. At times, it's the most cost-effective way of decorating the outdoor space. You won't really need guidance from an expensive decorator to make this happen.
So, what are you waiting for? Get your hands on an exquisite rug and spice things up in your outer living space!