Disclosure: This post may contain affiliate links, meaning we get a commission if you decide to make a purchase through our links, at no cost to you. Please read our disclosure for more info.
What kinds of fabrics make the most comfortable bedding sheets ever? Sleep is vital for everybody's health, but some factors could prevent you from getting good quality sleep. It can be the weather, your genetic predisposition, or even the kind of bedding that you have. Fortunately, you have full control for the latter. Plus, you can choose from various types of beddings available today.
1. Cotton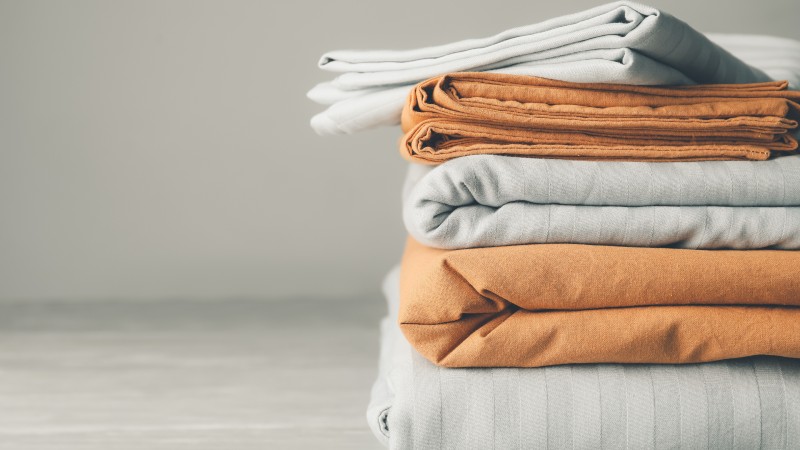 Cotton is a popular fabric that can bring comfort to your bed. Fresh, clean 100% cotton sheets are soft, hypoallergenic, and gentle to the touch, making them ideal for individuals with sensitive skin and those with allergies.
Cotton is also affordable, long-lasting, and easier to clean than most bedding fabrics. If you want good quality, cotton bedding with a thread count of between 200 and 800 is ideal. The higher the thread count, the softer the sheets. Various brands offer beddings in this range. If you want just the right firmness for your sheets, you should note that all the sets from Beddable are 400 thread count.
If you want a luxurious variant, you can opt for Egyptian cotton. A characteristic that makes it unique is not its country of origin but its fiber length. Egyptian cotton is thinner, longer, and more durable. The benefit of thinner fibers is that manufacturers can gather them to create bouncier fabric per square inch, making it softer to the touch, lighter, stronger, and more absorbent.
2. Silk
If you have a preference—and the budget—for extremely smooth beddings, silk is for you. Silk is renowned for being soft and slippery, so much so that it's considered a treat for your skin. Originally from China, it's still viewed as the epitome of luxury.
Silk material has health benefits as well. It's similar to cotton because it's made from natural fibers. It has a characteristic three-dimensional crimp that acts like micro springs. This is why the fabric has a natural bouncy feel that encourages sleep.
If you're looking for luxury bedding, you should invest in a good silk duvet. Compared to comforters, duvets have covers, and you can change them to match the entire bed. A good silk duvet has a 600 to 800 thread count that will hug your body as you sleep.
Silk beddings also prevent the body from overheating. If you do sweat, silk material wicks moisture even faster than cotton does and lowers humidity by as much as half. It's hypoallergenic that helps ease allergies, and is much gentler on the joints as it conforms to your body and is lightweight.
Don't forget your pillowcases, check out silk pillowcase Canada for the best silk pillowcases.
3. Bamboo
At first, the idea of bamboo sheets may seem unlikely. The bamboo tree is known to be tall, upright, and, most of all—tough. On the contrary, bamboo sheets are just some of the softest beddings you will ever sleep in if you get the chance to own them. They have emerged as better alternatives to linen and cotton. They also have specific benefits to users as well.
Processed bamboo fibers are ultra-soft, and they also wick moisture. They are also organic because they grow so fast that growers don't need to use pesticides. It's also just as sustainable without needing too much water or irrigation. Bamboo absorbs carbon emissions as well, making them an eco-friendly choice for your household.
Bamboo beddings tend to have lower thread counts, but they are ideal for children with sensitive skin. They are hypoallergenic, and you won't have to worry about dust mites, germs, fungi, and mold. Bamboo sheets also tend to last longer because they don't stain easily and are easier to maintain because they are not prone to discoloration.
4. Linen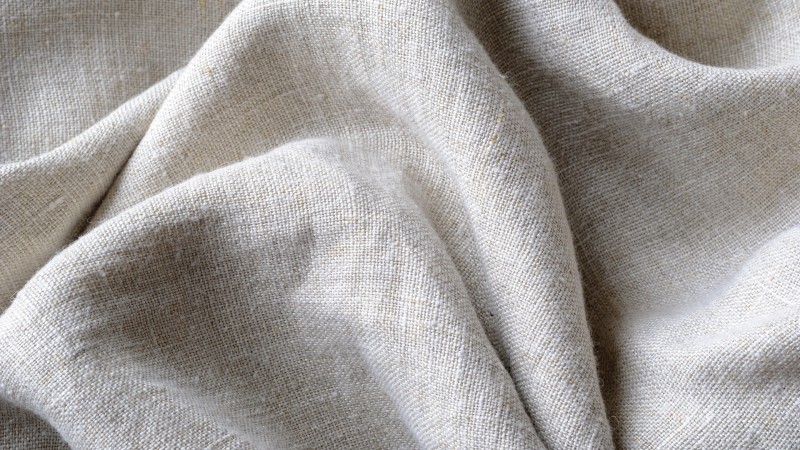 Linen bedding is another popular choice in both homes and hotels for being both aesthetically pleasing and practical. Linen has been used in homes for centuries as napkins, table cloths, and clothing.
Its fibers are a derivative of the flax plant. They are ideal for hot climates because they are breathable and cool to the skin. They make a good investment because high-quality linen is very durable that it can last for decades.
Perfect linen beddings are soft and comfortable, and you can get the softest ones with a higher thread count. The fibers have microscopic breaks that give a subtle massaging effect on your skin. They also have a unique feature that can keep you warm during the cold season and keep your skin cool during the hot weather that contributes to better sleep. Even when you sweat, linen has absorbent properties and the ability to absorb as much as 20% of its weight.
Good news for those who have allergies because linen is bacteria-resistant, which makes them suitable for users with sensitive skin, and use in the nursery and children's bedrooms. It can aid in the maintenance of the skin's natural pH balance. It also has durability twice that of cotton fibers.
5. Flannel
Discovered by 17th-century European farmers, flannel also makes great bed sheets because of its softness. A plant derivative, it's also a mix of cotton and wool, and because they are artificial that they are created to last long.
Flannel is one of the best sheets your skin will feel. Its fibers are either processed loosely or brushed on both sides to appear fuzzy, which traps air and makes them ideal for staying warm. Just like linen, it's still breathable and won't make you wake up drenched in sweat. Beddings made of flannel are weighted and tend to retain warmth since they are made for the winter and cold nights.
The maintenance of flannel beddings is simple. Sheets and pillowcases only need regular washing in warm or cold water. Drying also only requires a warm temperature setting. You can help minimize pilling by adding a half cup of vinegar to the first wash and hanging them outside on a clothes liner to dry. Avoid using fabric softener on flannel because it causes stiffness on the fabric.
In Conclusion 
These types of beddings are just some examples that you can choose for your bedroom. Their viability will still depend on various factors, such as location, weather, and affordability. Nonetheless, owning multiple sets of different beddings can ensure that you're comfortable all year round.