Disclosure: This post may contain affiliate links, meaning we get a commission if you decide to make a purchase through our links, at no cost to you. Please read our disclosure for more info.
Why Murano Glass Mirrors Should Be On Your Wishlist
When thinking about styling a home there are certain items which cannot miss. For instance, it is very unlikely that you will find a house without a nice mirror where you can look at yourself before going out. How else could you check if your outfit is just as perfect as you thought it would be?
The offer for mirrors is infinite, you can easily find hundreds of thousands of models in physical stores as well as online, ranging from cheaper ones to more expensive ones. However, if you desire something more personal, precious and special you will probably find Murano glass decorative mirrors an intriguing option.
Such products are particularly remarkable for a variety of reasons among which we can count the kind of glass they are made of, the historical relevance they possess and their timeless elegance and versatility.
Starting from the first point, the material these decorative items are made of is Murano glass which is being produced on the very island of Murano since the XIII century. As one might imagine – given the fact that glass production never stopped in this island – the glass creations which exit the Venetian furnaces have always been admired by people belonging to all ages and have been decorating the most exclusive and important palaces of the most influential families. This goes to show their important role as witnesses of the flowing of time.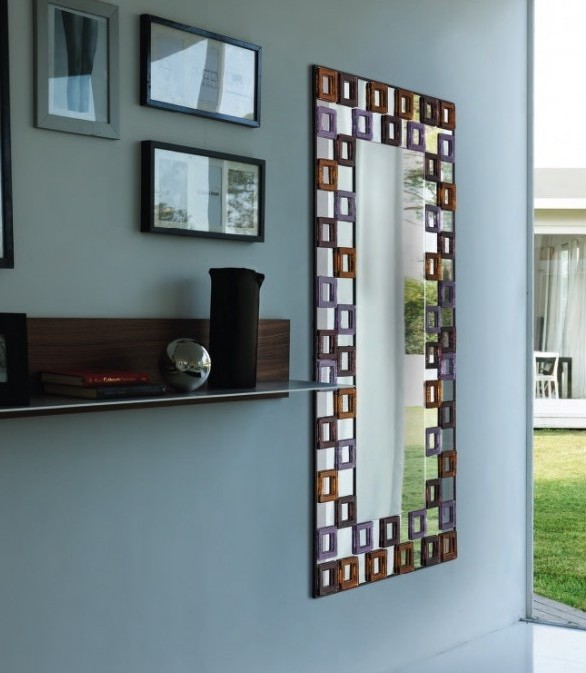 Murano glass mirrors can be divided in two categories: Venetian style mirrors and the French style collection.
Venetian style mirrors – as the name suggests – are items made according to the ancient traditions born in the Lagoon of Venice. The difference of these products from the ones belonging to the French style is all in the manufacturing process. As a matter of fact, these last creations are more geometric and essential in their design, they boast a greater reflective surface and lastly such surface includes all the decorations of the mirror.
On the other hand, there are elements which are the same for both lines of product such as the designs available which can be oval, round, rectangular, squared, octagonal to the most extravagant shapes. Moreover, both glass mirror collections are luxury items available in a more modern and plain style or in a classic and intricated design. Therefore if your choice falls on a modern hand blown mirror, you can be sure that it will end up being a sober yet elegant accent to your home décor. While, if your aim is to have a work of art which will become the focal point of your home and a precious item all of your guests will admire, you will probably prefer a classic and ostentatious design.
Another element of equal importance among both kinds of product is the outstanding quality of the handmade glass decorations of the mirrors which can be modern, classic or resemble flowers. These last being a typical décor throughout the history of the Republic of Venice. Such refined works are born by the hands of skilled Master glassmakers and their supporting team – in Italian "i maestri vetrai e i serventi" – and as one can imagine, being glass such a particular material its working process requires impressive skills and rapidity, achievable only through ancient techniques carried on from father to son as well as experience acquired through time by constant hard work.
This becomes especially true knowing that Master glassmakers shape the molten glass starting from a sketch on a piece of paper which thanks to them and their helpers is then transformed into spectacular hand engraved embellishment, able to shine in ways only glass can.
Murano glass decorative mirrors aren't just a must have for your home, they make for perfect gift for special occasions too as you can choose between a variety of kinds of mirrors. Of course you can find decorative mirrors to hang on the wall of your living room, or bedroom or home entrance. However, you can as well opt for hand held mirrors rich in marvelous decors, table glass mirrors which come in two sizes and are wonderful collectible items, and even silver applique mirrors and sconces with venetian style mirrors which are unique masterpieces that will create a magical and luxurious atmosphere in your home.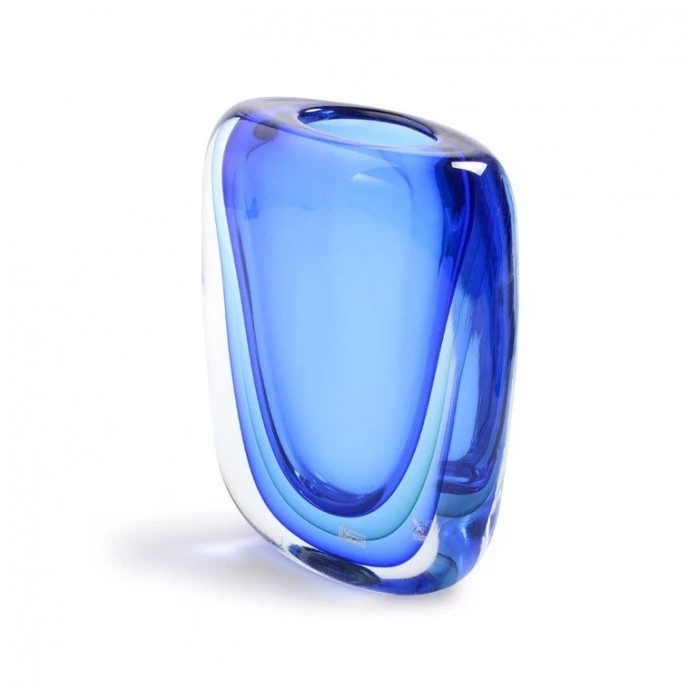 All of the products mentioned above and even more ideas to style your home can be found on YourMurano.com, the only official online store which sells original Murano glass products made in its most famous furnaces. Buying a product on this website means supporting the local communities and the artisans since every product is entirely made in Murano as stated by the Trademark of Origin. This being an adhesive label that is mandatory by the Italian law and aims to distinguish and protect such original glass creations from the phenomenon of counterfeiting that is a threat both for customers and producers. So make the right choice and look for it on your next Murano glass purchase!