Disclosure: This post may contain affiliate links, meaning we get a commission if you decide to make a purchase through our links, at no cost to you. Please read our disclosure for more info.
These days, healthy living is on everybody's mind. All-natural ingredients and materials are becoming a go-to when it comes to shopping for food and many other products. Sheets, pillowcases and bedding are no exception. There was a when non-synthetic bedding was extremely pricey. However, you'll be happy to learn that things have really changed.
Synthetics
In the case of synthetic bedding, polyester is one of the more commonly used materials. But, while it's inexpensive and easy to produce, polyester is not as well-suited to your body's needs as other, natural materials.
Silks
Many natural materials are great bedding choices. This includes wool and cotton. Silk bedding is also extremely popular as an alternative to synthetic bedding because of its comfort and durability.
Silk is all-natural, which means that switching to silk sheets is a big step toward adapting to an organic lifestyle. They're also a healthier option. Why? Silk vents heat and moisture away from your body, which prevents you from overheating and helps you get a better night's sleep. Silk bedding is also an unfavorable environment for bed bugs, meaning you'll be far less likely to get infested.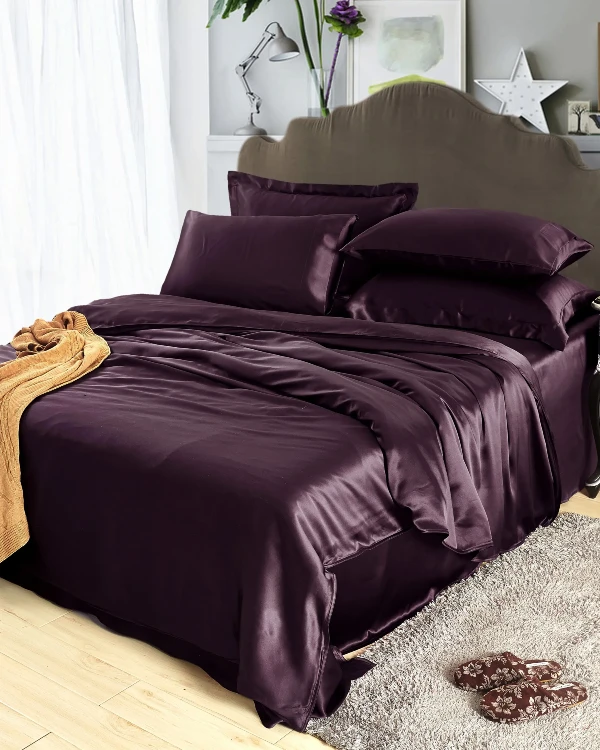 Because of the call for healthy, natural products around the world, silk linens have been in high demand over the past few years. This has lead to an overall increase in production of silk, making it more affordable and available to everyone. Many retailers offer a full range of silk bedding to include sheets, comforters, pillowcases and duvet covers.
Mulberry silk is often the preferred option for many bedding manufacturers. This is due to the fact that it's much more durable than other types of silk. The material holds up well in situations of everyday use. For this reason alone, it's no secret that mulberry silk production has vastly increased among silk farmers.
If you've made the decision to lead a healthier life, there's no better time to kick your synthetic bedding to the curb. The comfort of silk awaits you!