Disclosure: This post may contain affiliate links, meaning we get a commission if you decide to make a purchase through our links, at no cost to you. Please read our disclosure for more info.
Whether you've started your own company or work remote, you are part of the nearly 4 million people who now work from home. And that means you're in charge of setting up your own office space.
Don't let that thought overwhelm you, it's actually a good thing!
Gone are the days of boring cubicles. Setting up a home office gives you the freedom to write your own rules.
To get you started, here are five tips to help you set up a home office you will love working in.
1. Give Yourself Some Space
Think about what tasks you will be doing on a daily basis. You'll likely need a desk for active work, with plenty of room to spread out.
But what about times you need to read reports or think up a budget plan?
Give yourself a comfy space to do that in! Set up a comfortable chair, throw in a blanket while you're at it. When you're working from a home office, you get to make up the workspace rules.
Your productivity will thank you for it.
2. Put Some Color into It
Your home office doesn't have to be boring white. Give your office design some pizzazz with color!
Green is a perfect choice for inspiring creativity. If you don't want to bring green in with paint, add a few house plants to the room.
Blue can increase your analytical thinking. Pink can help keep you calm. And orange gives the vibe of making a good deal.
Whatever inspiration you need, spark it with the perfect home office color.
3. Let There Be Light
Nobody wants to work in the dark. Flood your home office setup up with much-needed light!
You always wanted the corner office with the big window, right? Give it to yourself. Set up your desk near a window to enjoy all the natural sunlight…and the view.
Bring lamps in for more lighting. Table lamps and floor lamps give a warm glow and will make the room feel comfortable. Overhead lighting is too stark and will make you feel like you're back in an office cubicle.
4. Make It Comfortable
Sitting all day can create more wear and tear on your body than you may realize. That's when ergonomics is the name of the game.
Keep your computer screen at eye level, or a little below. Splurge on a supportive chair that allows you to keep your feet flat on the floor. And position your keyboard so that your forearms remain parallel to the floor.
And when you've had enough of sitting, consider getting a stand-up desk. Research has shown it can be good for your health.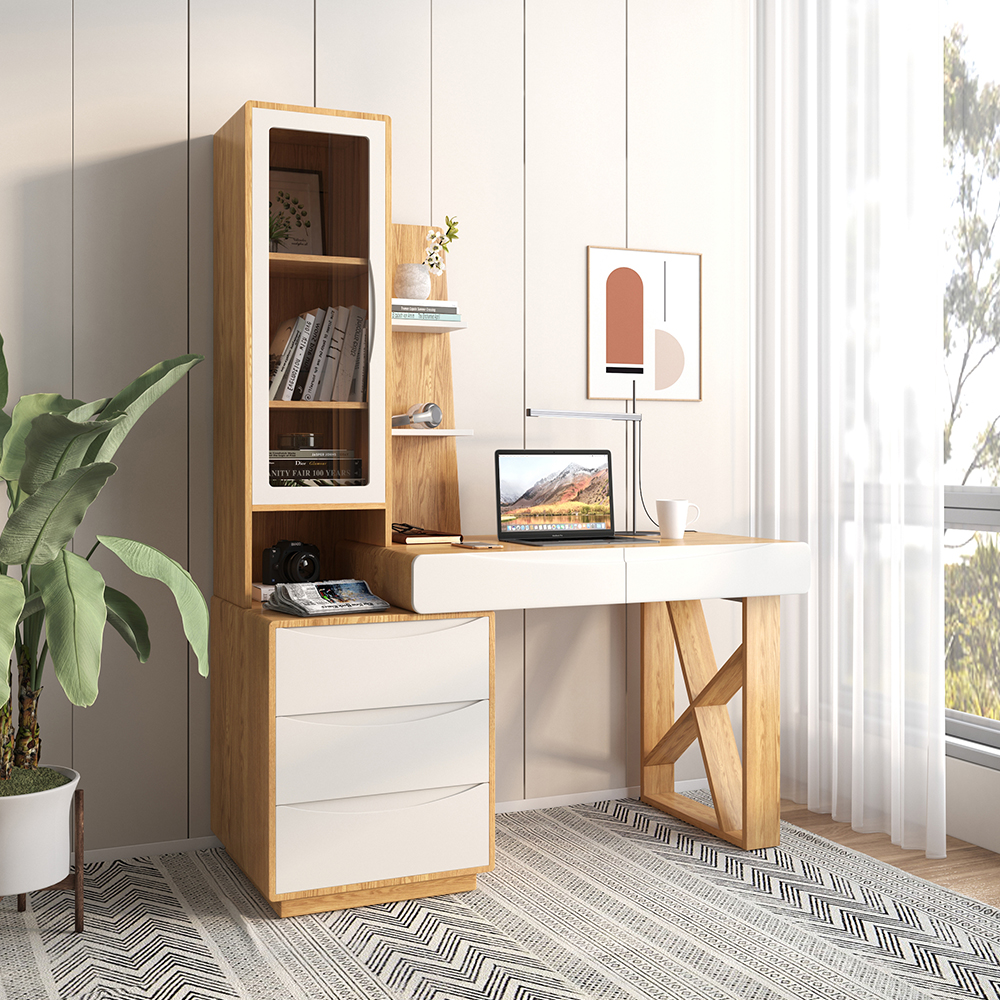 5. Add Some Fun Touches
One of the biggest benefits of working from home (besides being in your pajamas) is the ability to style it any way you want! So inject some personality into the space.
Add pictures or items to the room that makes you feel happy and inspired. Choose whatever style of furniture your heart desires. Select fabrics and textures that you want to spend time around.
You can make it as "office-y", or not, as you want.
Setting up a Home Office is All About You
Working from home is an amazing perk. And with these tips, setting up a home office you love working in will be very good for your business.
Wish you could make housework as fun as your home office space? Check out these tips for making cleaning fun!